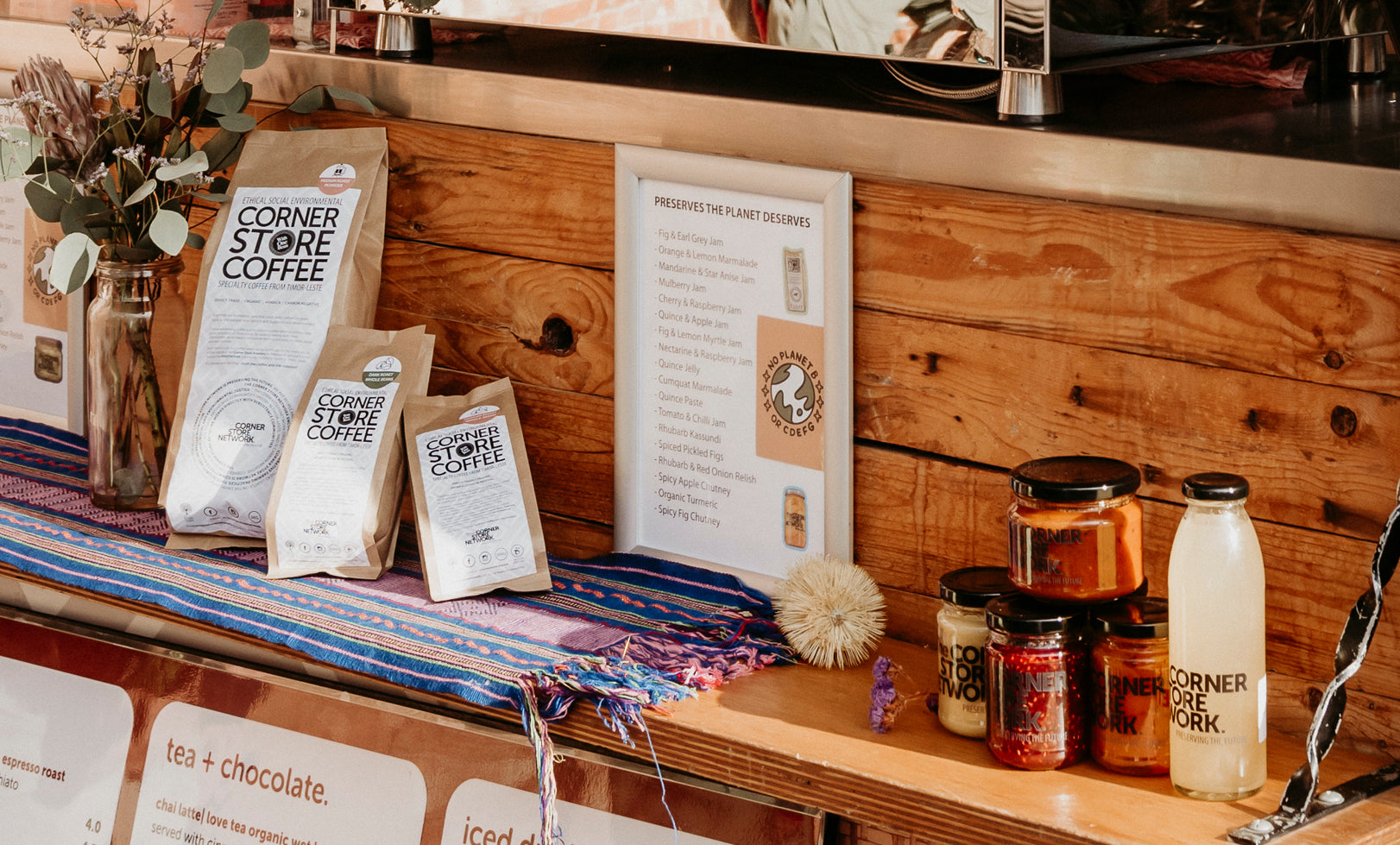 Spread the love
Want to become a wholesaler or stockist of our ethical coffee and low waste preserves? You can now fuel your team or delight your customers with a range of Corner Store products that give back to the planet and its people, all the while tasting damn delicious!
We give organisations who share our values of sustainability and ethical business practices a way to make a bunch of social and environmental impacts while enjoying our delicious range of products. If you'd like to join the growing number of offices, factories, cafes and independent grocers we partner with, read on!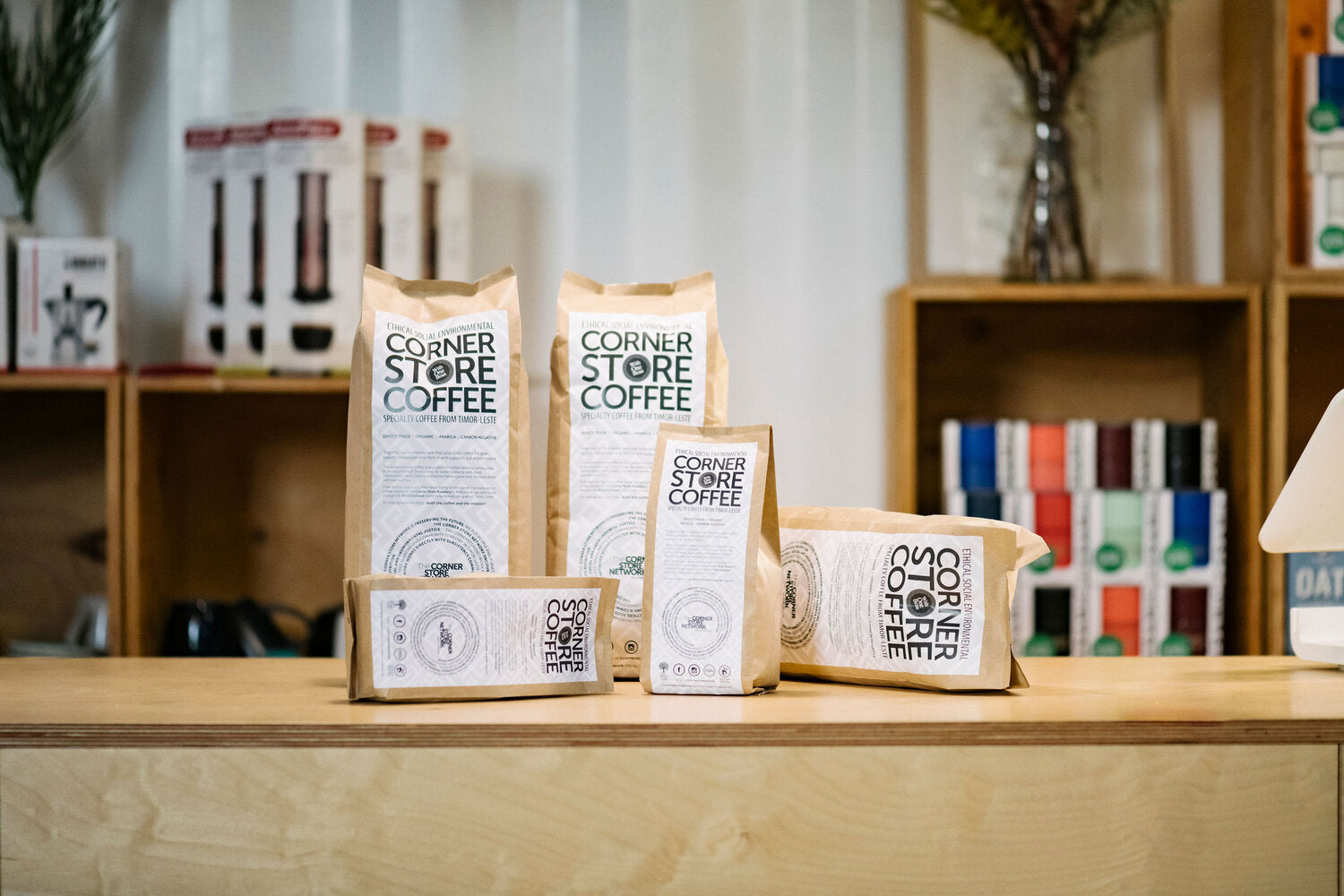 Wholesale Coffee
Treat your team with our award winning specialty coffee that not only tastes great but plants trees and pays farmers fairly. Our wholesale coffee comes fresh and fast, with training for your people so they can make cafe quality coffee daily. We plant a tree on behalf of your organisation for every kilo purchased, then provide a yearly report showing all of the impacts your coffee drinking has had on the environment and coffee farmers, including a branded tile you can share with your online communities because conscious coffee consumption is something to brag about, we think! 
Stock coffee
Timor coffee is a unique alternative to the usual suspects and, given the positive feedback we regularly receive, one that we're sure your customers would absolutely love! If you're interested in stocking our Melbourne roasted coffee in your cafe, grocer or shop, we'd love to hear from you.
Fundraising coffee
Ditch the plastic wrapped sugary treats and use our delicious ethical coffee to raise funds for your organisation! How does it work? We sell you bags of Timor coffee at a discounted rate, you on-sell them to your community and keep the profits. Easy! 
The minimum order is 10 x 200g coffee or 5 x 1kg bags. All you need to do is choose your grind (whole beans, espresso or filter) and we'll do the rest!
Learn more about our specialty coffee or get in touch to discuss your options and pricing.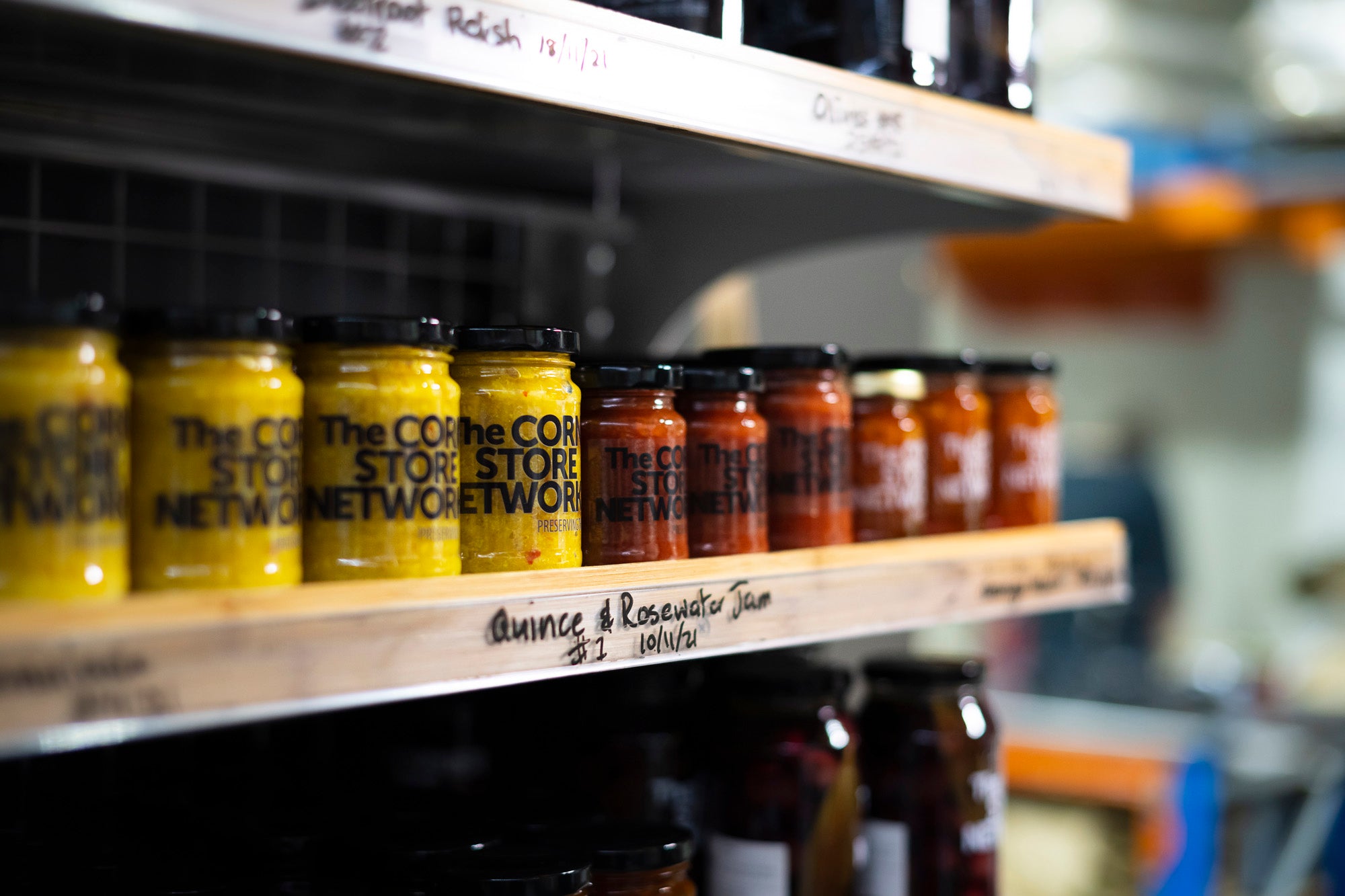 Wholesale preserves
Our low waste jams, marmalades and chutneys are a delicious way for cafes, bakeries and restaurants to delight customers while joining the fight against food waste. Our preserves have featured on the menus of Melbourne cafes (great on toast with a healthy smear of butter!) and even been incorporated into ice creams (lime pickle sorbet, anyone?). 
Stock preserves
We know independent grocers and cafes have a focus on local produce, which is why our preserves made from Victorian grown rescued fruit and veg will be a great addition to your shelves! If you're keen to stock a marm or two we'd love to hear from you.
Learn more about our handmade preserves or get in touch to discuss your options.