Australian Team
We are a spirited bunch committed to social justice, climate action, equality and inclusion. While we take our work seriously, we like to have a good time doing it! So whether we're roasting coffee, whipping up jam or dishing up toasties, you can always expect a side of friendly service. 
Get to know our team below!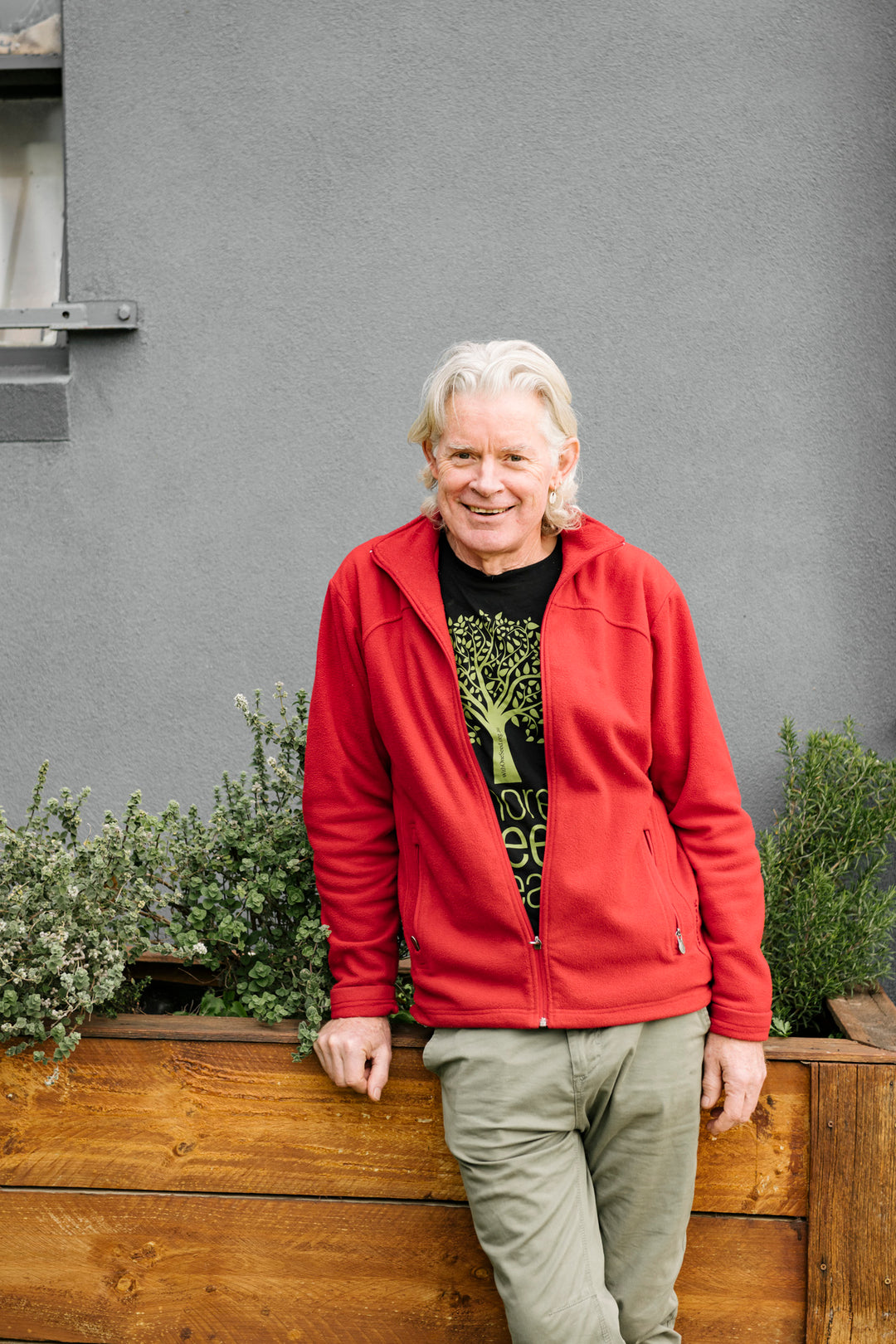 Andrew (he/him)
---
If we were to list all of Andrews achievements in over 35 years of social entrepreneurialism we'd be here all year. Seriously. So here's a snapshot. 
From IT and coffee to tree farming and carbon sequestration, Andrew has spent the past 20 years building opportunities for Timorese people through social enterprises that deliver social and economic empowerment. In that time he's won the prestigious Stockholm Challenge Award; been recognised in the Bulletin Smart 100 Award for his work as a social justice campaigner; become a Member (AM) in the General Division of the Order of Australia; been appointed Honorary Consul for Timor-Leste in Victoria; and won the Sir John Monash Award for Sustainability… You get the picture.
He's always up for a yarn at the roastery, so he can fill you in on the rest!
Favourite preserve – Beetroot Chutney
Favourite way to drink coffee – Aeropress
---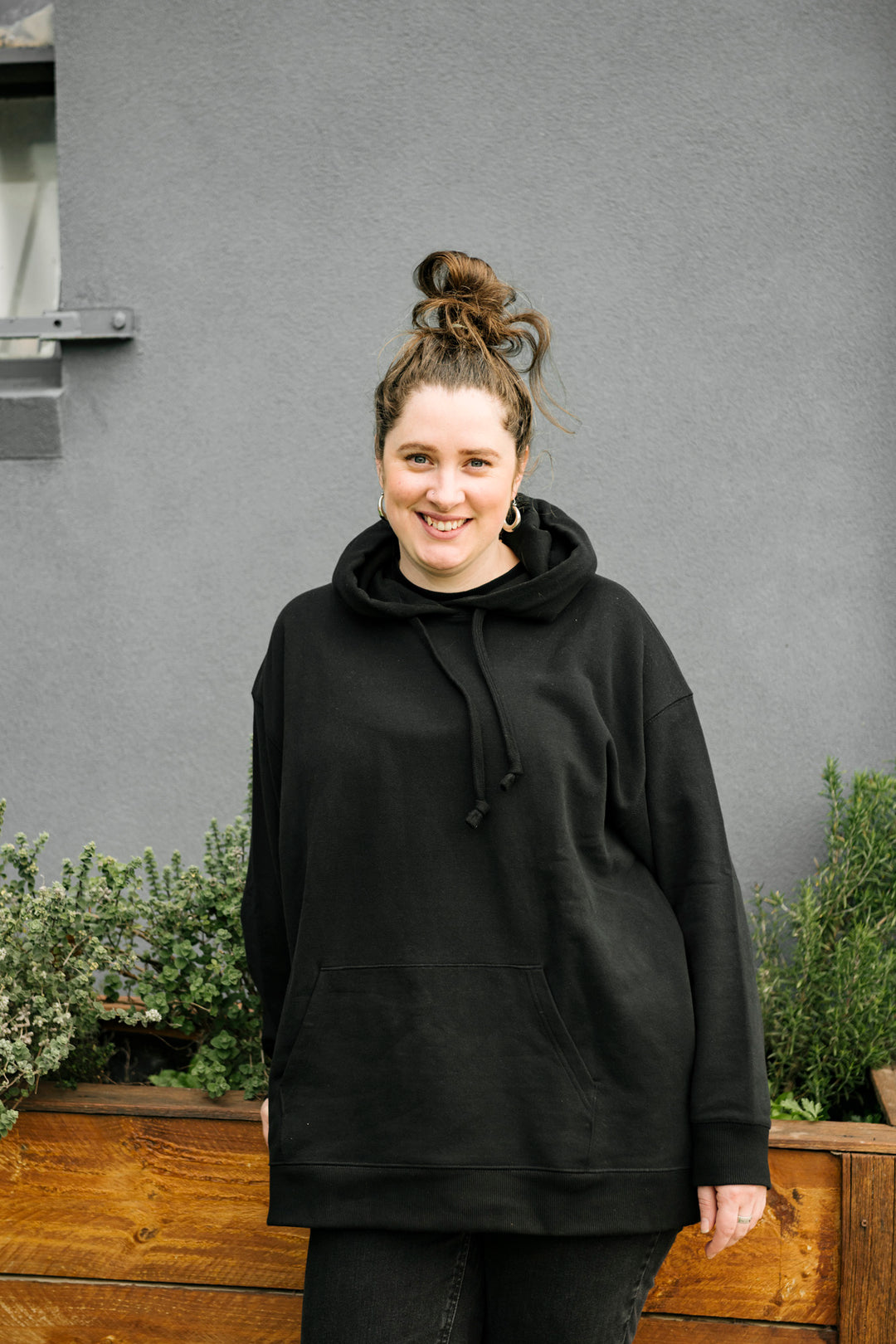 Alice (She/Her)
---
Alice is one part chef, three parts social entrepreneur. 
After completing her apprenticeship, Alice was alarmed by the amount of food waste witnessed in commercial kitchens and decided to do something about it. Her passion for cooking and minimising food waste, coupled with a desire to ensure no person goes hungry, led her to create The Corner Store Network. Being selected as one of Australia's leading young social entrepreneurs in 2017 through Foundation for Young Australians was just the beginning. She has since been named an Obama Leader: Asia Pacific and has used the medium of food to strive for social justice and equality while providing opportunities for women across Australia and Asia.

Oh and President Obama himself mentioned Alice in a tweet once, no biggie. 
Favourite preserve – Apricot Jam
Favourite way to drink coffee – Iced Latte
---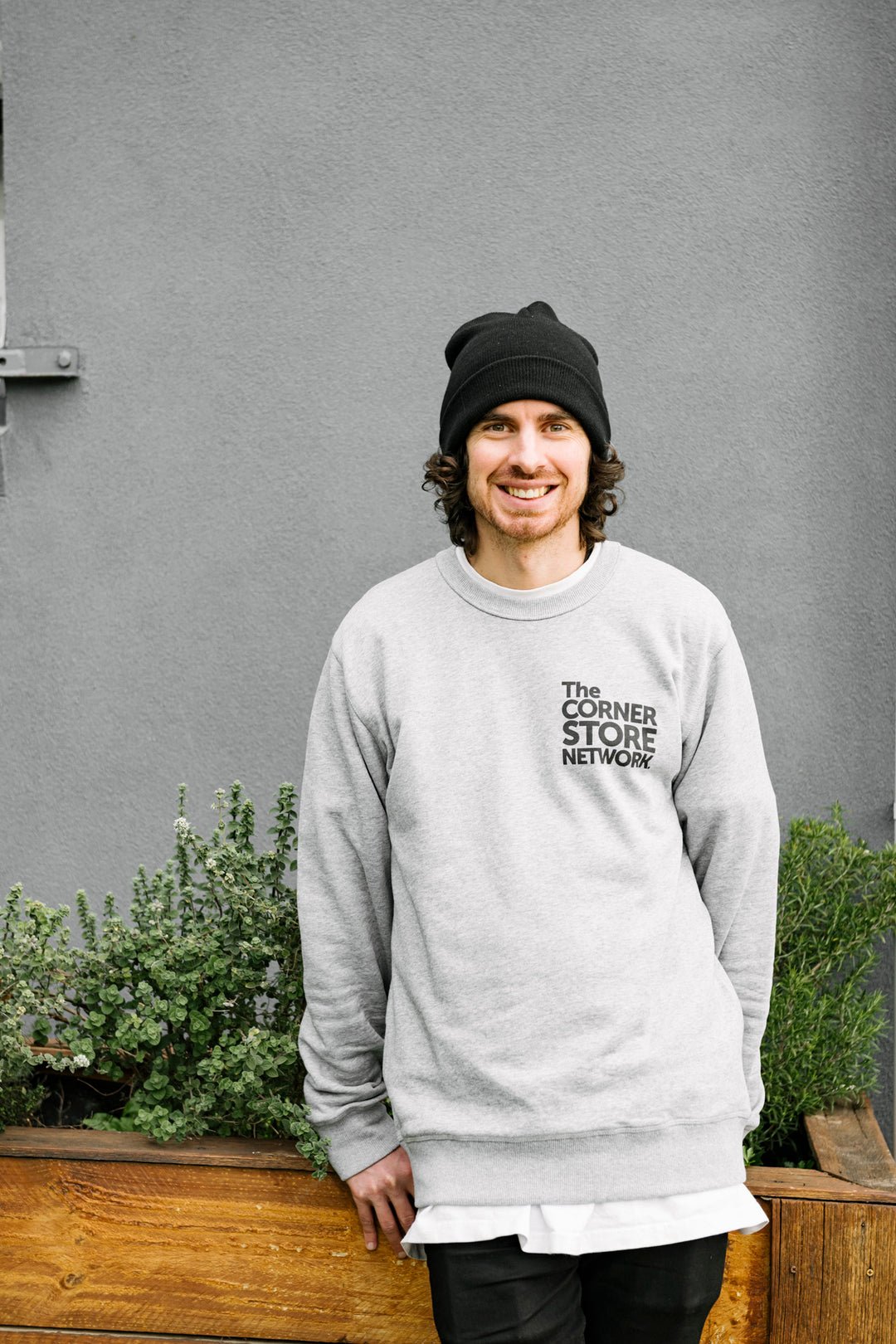 Jake (he/him)
---
Coffee Director by day, musician by night!
A self-taught coffee roaster, with a background in IT, Jake's attention to detail and desire to create amazing coffee has seen him take out both bronze and silver medals in the Australia and New Zealand Golden Bean Coffee Roasting Competition. Jake splits his time between managing the team in Melbourne and helping subsistence coffee farmers in Timor-Leste improve their production processes to better the quality of coffee in your cup. 

He's also the reason our cafe's playlist is so darn good.

Favourite preserve – Bread and Butter Cucumber Pickles
Favourite way to drink coffee – 1 plus 1 (a shot of espresso and a shot of boiling water)  
---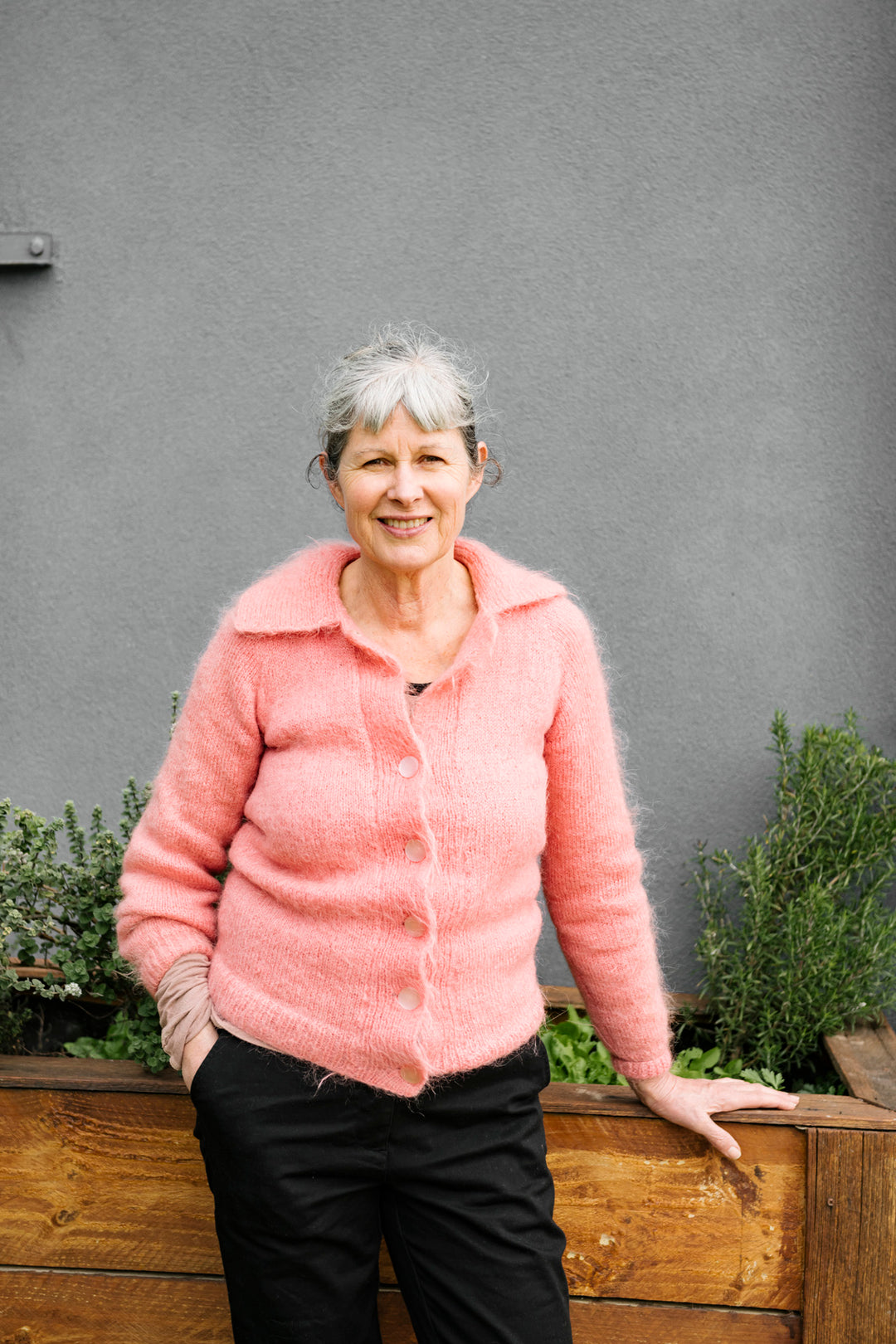 Kathy (she/her)
---
An avid gardener and preserver, Kathy is known far and wide for her mixed berry jam.
Kathy's primary teacher background saw her establish a number of school kitchen gardens with the most recent at Clayton North Primary School taking out the Regional and Special Multicultural Award from the Victorian School Garden Awards. Kathy has worked on curriculum development with the Biological Farmers Association and worked at Melbourne's Royal Botanic Gardens running education programs to help primary school children understand biodiversity and food systems. Kathy brought our preserving program to life, building and supporting a great team of volunteers who form the backbone of the preserving hub. 

Her home garden is exceptional and if you're lucky enough to be offered her homemade sourdough and famous jam, don't say no!

Favourite preserve – Tomato + Chilli Jam
Favourite way to drink coffee – Flat White 
---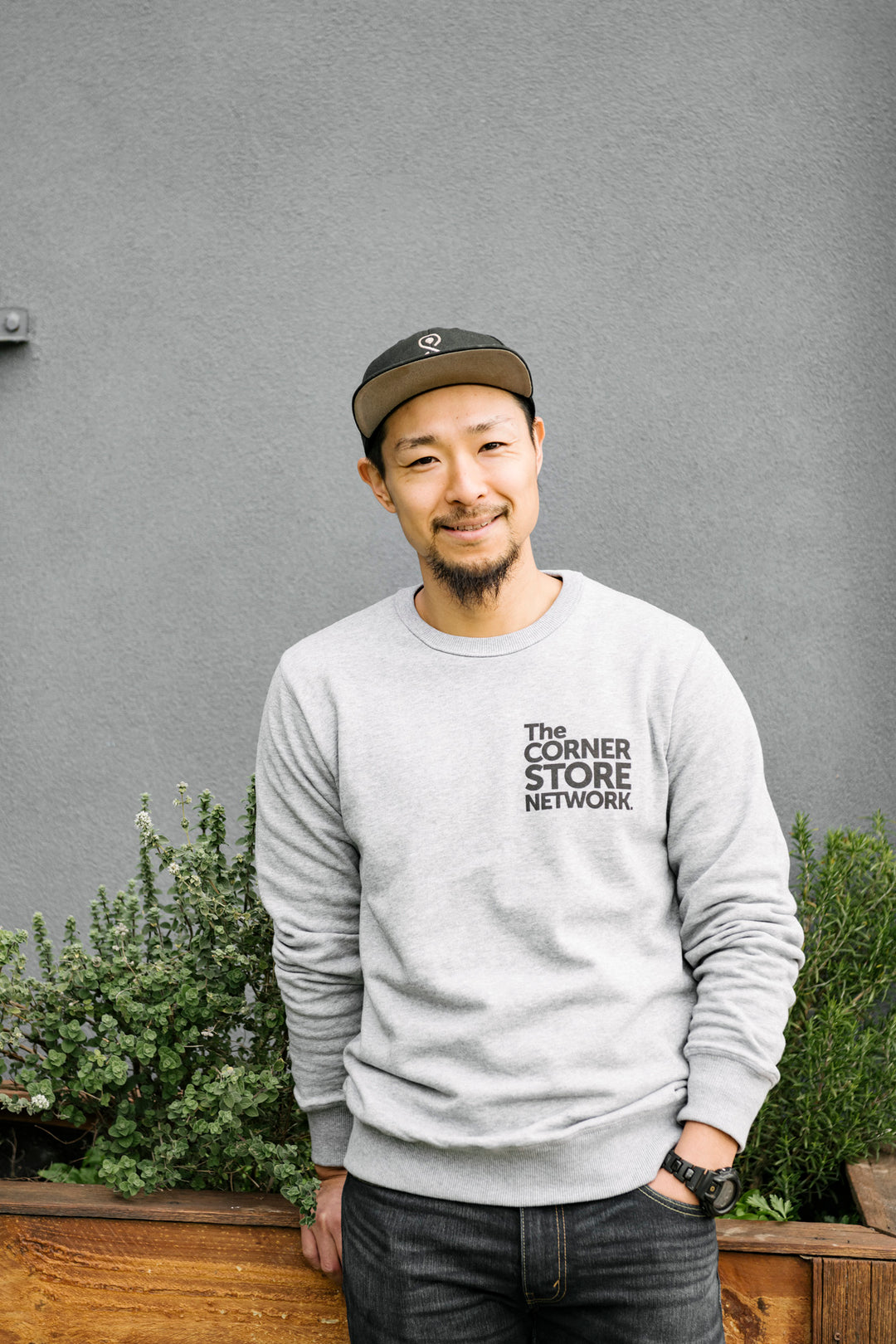 Daiki (he/him)
---
Hailing from Ise, Daiki is our Head Coffee Roaster and resident latte art extraordinaire!
Daiki's love for coffee began in Japan; in fact the reason he moved to Melbourne in 2018 was due to its reputation as the coffee capital of the world. With that kind of dedication, there's really no one else we'd trust to roast our beans to perfection! Daiki particularly loves the science behind roasting and how each batch can be tailored to change the flavor of the coffee bean.

Outside of work, Daiki can be found playing basketball (usually with Jake!), listening to jazz or enjoying his second favourite beverage, a whiskey neat.

Favourite preserve – Fig + Earl Grey Jam
Favourite way to drink coffee – V60 Pour Over
---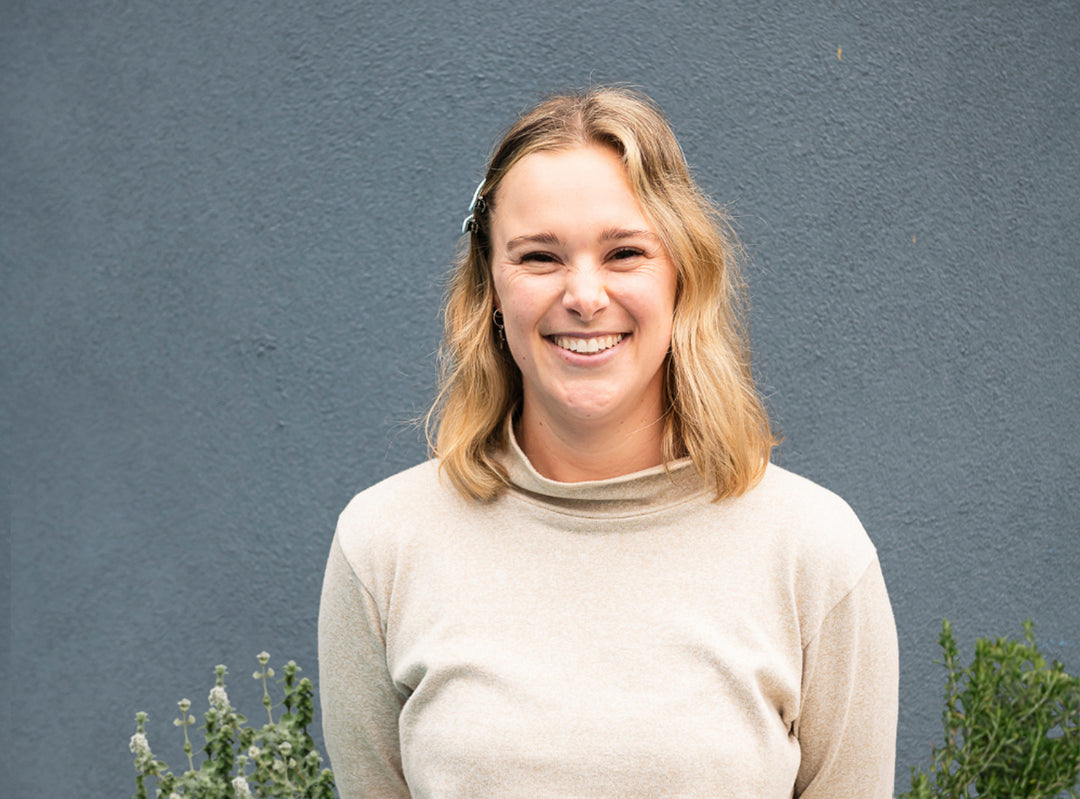 Michelle (she/her)
---
Aside from eating hot chips, Michelle's passion lies in helping purpose-led brands tell their story. 
She spent five years in an agency devising creative communications for clients across the retail, hospitality, tourism and property spheres, but her real love is working with brands who encompass sustainability, equality and purpose into all that they do. Brands just like The Corner Store Network! She now spends her days managing all aspects of our marketing and communications, so don't be alarmed if you see her waving a phone around in the cafe.Michelle has also spent the last ten years undertaking the very important job of reviewing Melbourne chips so if you want to know where the best fried potatoes are, you know who to ask.Favourite preserve – Grapefruit CordialFavourite way to drink coffee – Oat Latte
---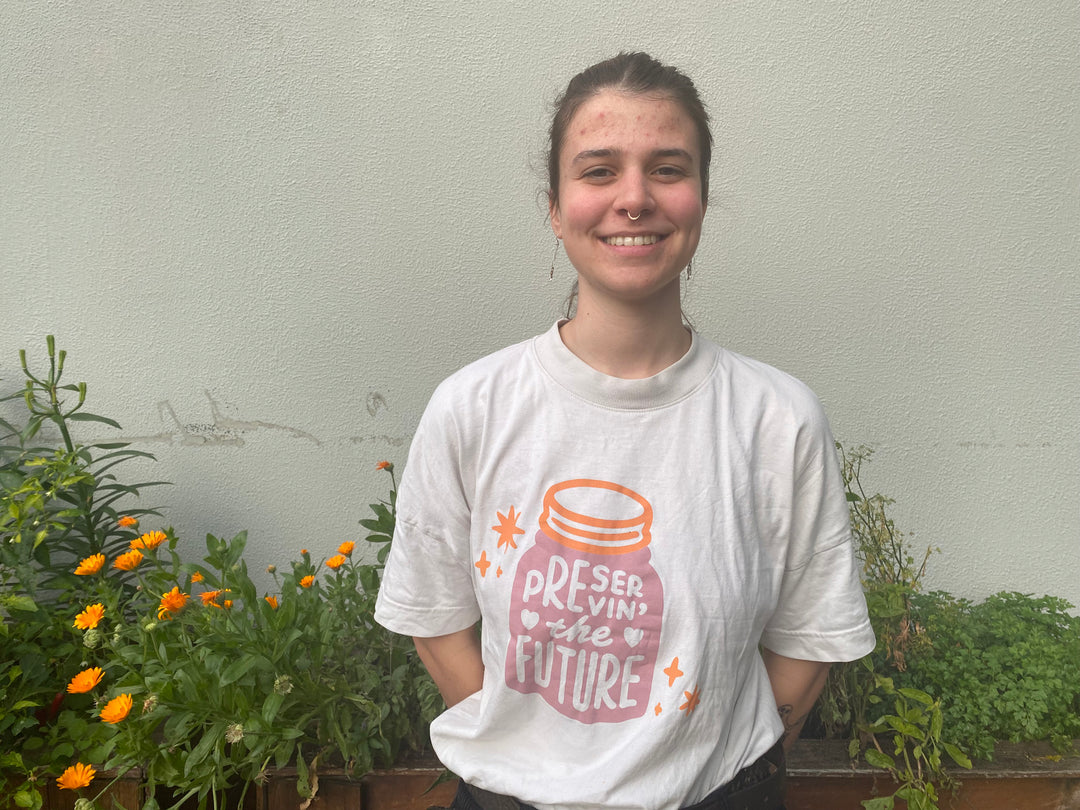 Issy (they/them)
---
Issy is our Cafe All-Rounder who loves coffee almost as much as they love soil (yes, you read that correctly).
Moving from Jan Juc to Melbourne to complete a Bsc. Science Advanced Global Challenges, Issy was drawn to the hospitality industry due to a passion for coffee (blamed on their Italian heritage) and a keenness to meet interesting people. Their science degree is applied daily through their expert barista skills, climate activism and communication with visitors, volunteers and the team at large.

In the cafe, you can always count on Issy for a perfect cuppa and a random science fact, but outside of work you'll find them rock climbing, playing games or attempting to knit.

Favourite preserve – Tomato Kassundi
Favourite way to drink coffee – Batch Brew
---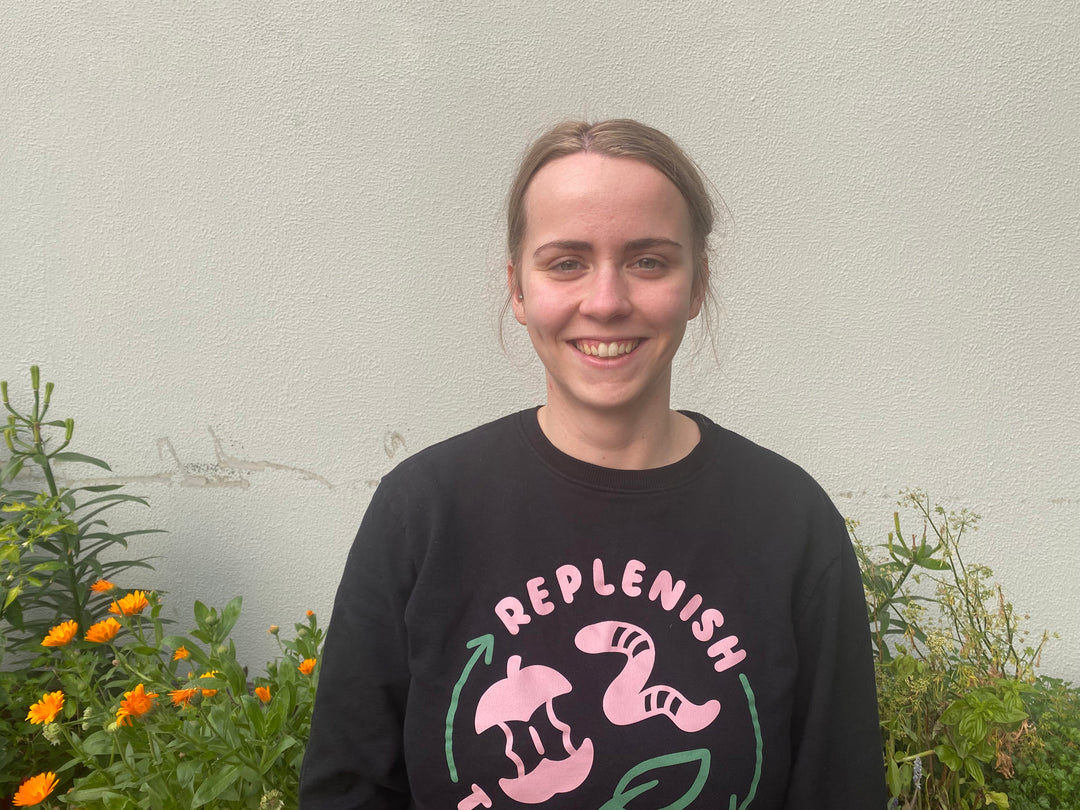 Felicity (she/her)
---
Chef Felicity believes food is best served with a side of social impact.
Growing up in the Wimmera, Felicity learned all about preserving with her grandmother on the farm. Little did she know she'd be using those exact skills in her role as Preserving Coordinator many years later! Before joining us, Felicity worked as a chef in Ballarat, Melbourne and Sweden, specialising in fine dining, pastry and desserts. She is known for baking under all conditions - stress baking, sad baking, happy baking, boredom baking - and is now studying social enterprise in order to work with more wonderful volunteers like those she manages in our kitchen.

Her other hobbies include art, music and checking for new leaves on her precious houseplants.

Favourite preserve – Rhubarb + Grapefruit Jam
Favourite way to drink coffee – Flat White
---